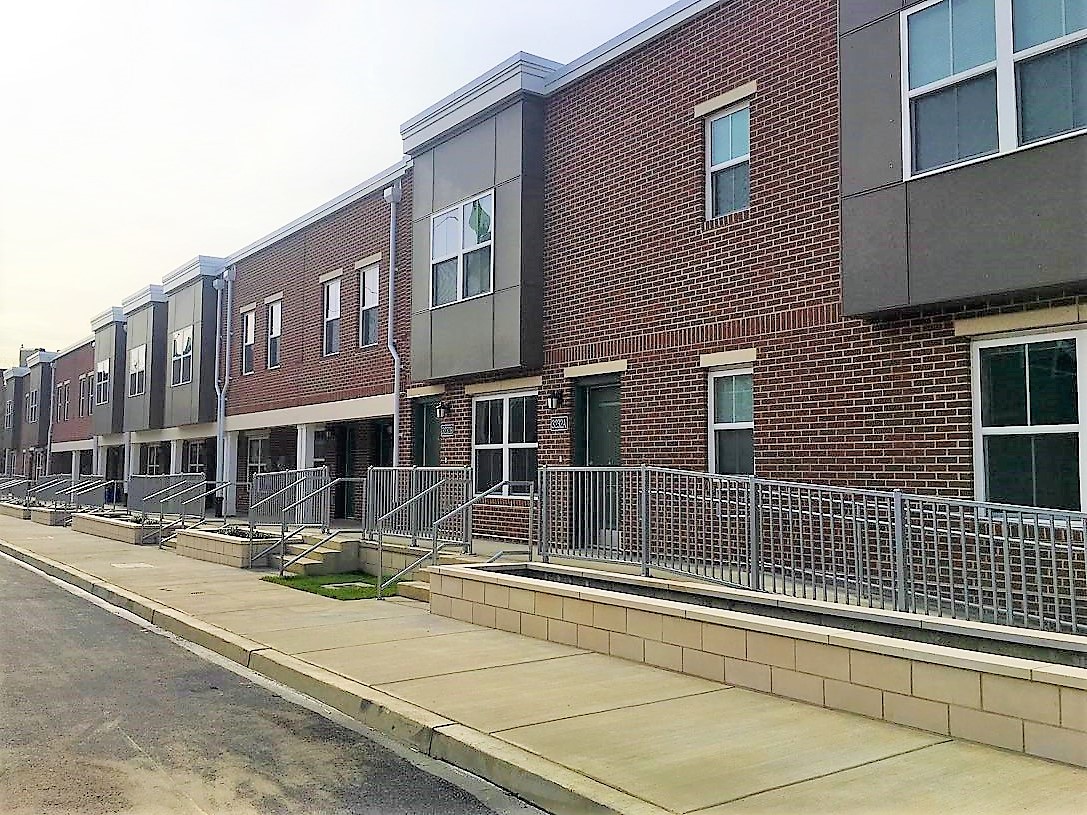 Client: Philadelphia Housing Authority
Architect: JKRP Architects
Project Size: 66,000 SF
Location: Philadelphia, PA
Project Description: Designed for the Philadelphia Housing Authority, Strawberry Mansion comprised 67 residential units sprawling across Berks, Monument, and Arlington Streets between 32nd and 33rd Streets. Units are two or three story single-family townhomes and duplexes. In addition to a community building with a management office and community room, there are seven wheelchair accessible units and one hearing and visually impaired accessible unit. The design of the buildings reflects the existing culture of the area while drawing inspiration from the surrounding architecture.