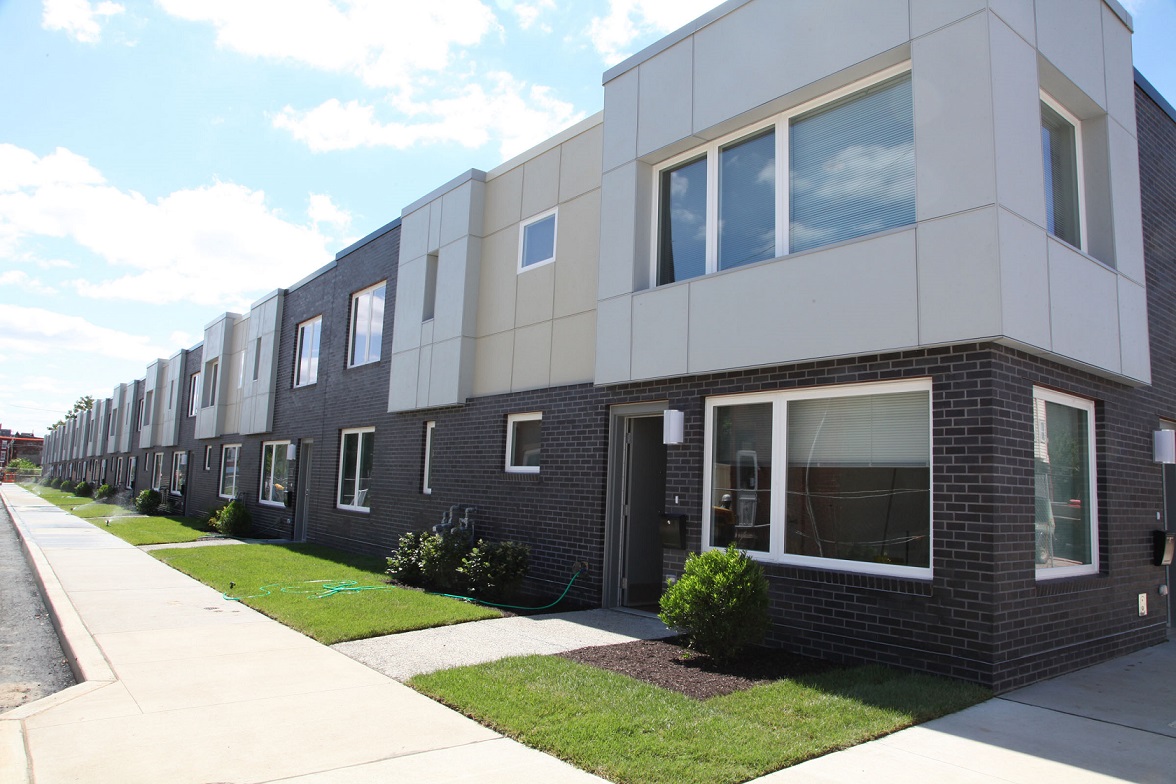 Client: Philadelphia Housing Authority
Architect: JKRP Architects
Project Size: 9,200 SF
Location: Philadelphia, PA
Project Description: Dale Corp was contracted by The Philadelphia Housing Authority to design and construct 12 new contemporary single family homes in the Strawberry Mansion section of Philadelphia. The homes are the first of its type for subsidized housing in the city, boasting an open floor plan with high end, energy efficient features. The new floor plan also reversed the position of a typical city home allowing for more interior square footage per unit.